This SWAT airsoft loadout is the epitome of a CQB loadout, although it can be used for other outside games as well. No matter whether you are a fan of cosplays, military simulations or LARPing, this kind of a loadout is popular amongst many and with a good reason.
There are barely such unique and strongly recognizable outfits than those of the United States Special Weapons And Tactics team and by being featured in numerous films, games and live action events they have certainly achieved the notorious respect in the modern world.
Those afraid of SWAT teams are everyone from the drug dealers to terrorist organizations and kidnappers and they certainly are not very keen of them.
Founded in 1960s with purpose of controlling the riot and confronting the violent criminals, they have fulfilled every spot where the regular police enforcement could not hold ground.
SWAT utilizes special police and military tactics including intel in their operations and the fact that they operate with the most sophisticated ballistic gear, devices and military technology achievements, indicates that their successes rate is incredibly high reaching the almost perfect 100% ratio.
The following loadout is created on the usual SWAT outfit, gear and weapons that we can see in movies and console games.
After the loadout part you will also hear about some interesting facts about SWAT team that are not commonly known to the public.
Primary SWAT Guns
HK 416
The HK 416 is a gun that is based on M4 series, but it is said that it is less prone to malfunction.
Some SWAT teams still use other M4 carbines, but HK 416 is common in Los Angeles PD SWAT and I think that this replica fits this loadout properly.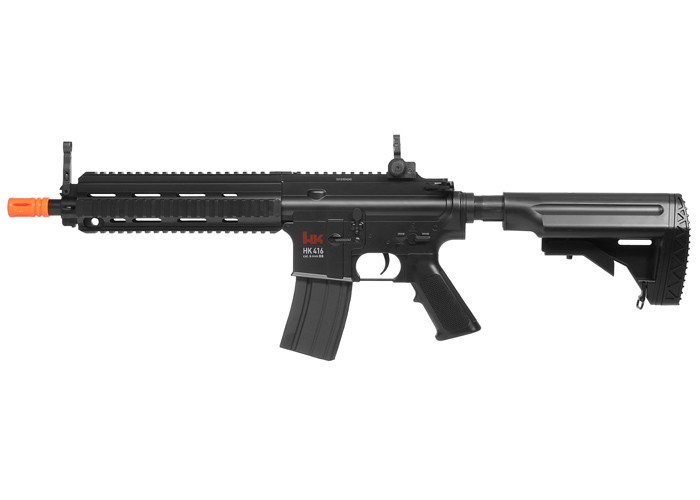 MP5
MP5 is a great choice for SWAT loadout because it is one of the primary guns they use, especially for CQB.
This gun also fits many other loadouts and can be considered as bread and butter of CQB games!
Secondary SWAT Guns
GLOCK 17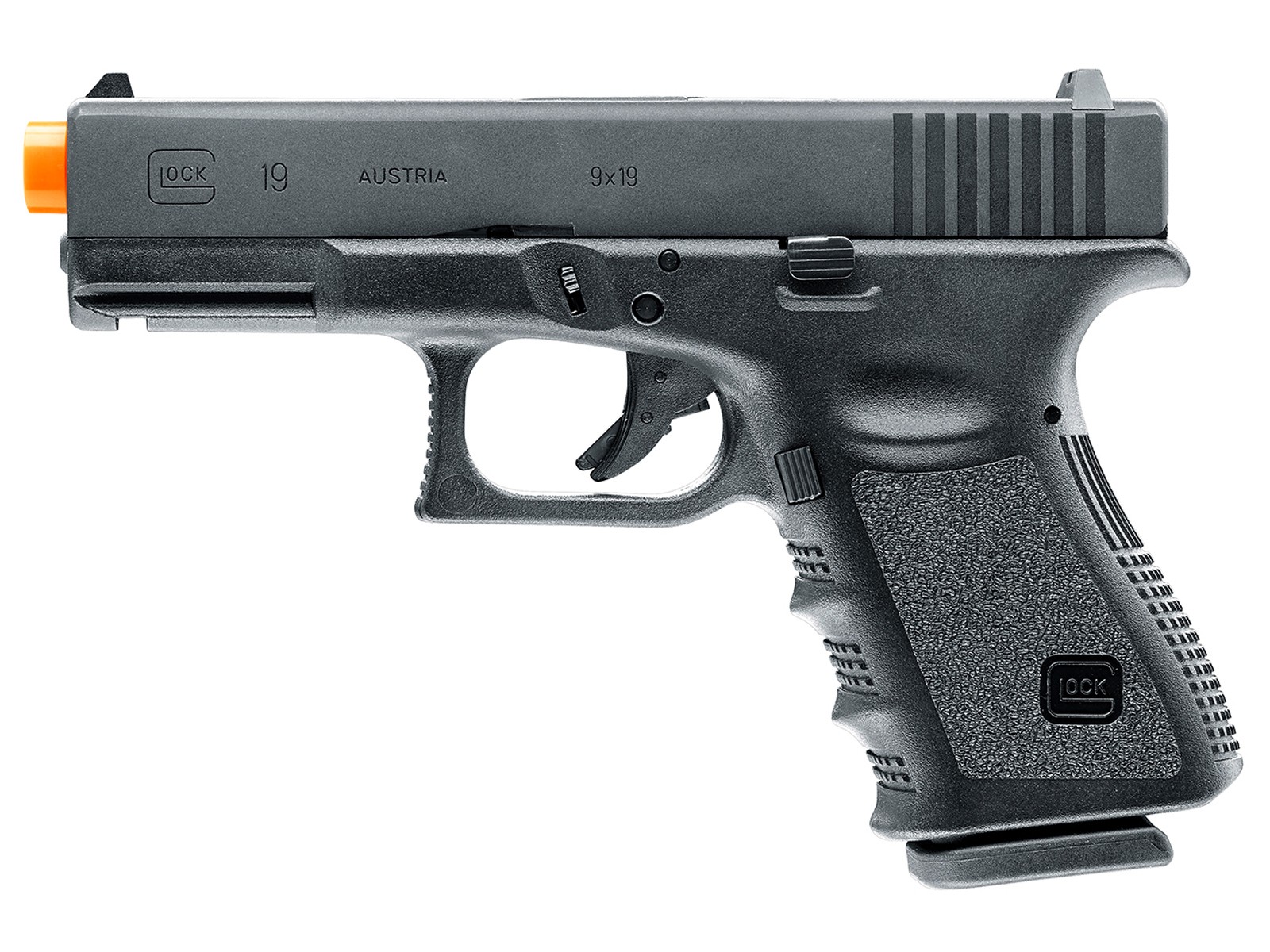 Glock is so common in United States that it fits in so many loadouts I have been working on recently. This is great news for everyone who wants to slowly get different loadouts into their collection due to the fact that the Glock fits in so many secondary gun spots and it means that you can save some money.
Besides the Glock which is the modern and usual part of SWAT arsenal, there is also a Sig Saurer 226, but I wasn't able to find a good airsoft replica for it.
Anyways, I do believe that the Glock is the outstanding pistol and I would choose it anyways for this loadout.
Airsoft Glock replicas are incredibly accurate and pay attention to the details, so you will even get the realistic and accurate Glock markings written on the replica.
One more cool thing about Glocks in airsoft is that they even fit the original glock holsters!
SWAT Uniform pick
Shirt
Pants
SWAT is the special enforcement unit and therefore the blue colors naturally fit in. The color of the uniform is aimed to be the dark blue, which is the case with this chosen uniform, however if you have some convincing black uniform already and want to save some money I would consider it as well.
Technically, the green and grey uniforms work too, but the dark blue/black provides you with the unique and well known SWAT appearance that can not be mistaken for any other units.
Helmet
This is the realistic appearance-based SWAT helmet pick. This one may look the best, however if you already own a similar black helmet then you should look at this pick as more of a situational one in terms of a budget.
This helmet is my favorite pick, however take a look at the next two options!
For all those who hate helmets, there is a simple SWAT hat, however I think that a helmet fits the loadout way better.
And for the last choice, you can choose the SWAT inspired helmet that is often used for cosplays and less often for airsoft purposes.
I wanted to put it on the list for fun and I think it can actually be used with this loadout, so try it out maybe!
Just bear in mind that the visor is made from poor plastic that can not serve as the eye protection, so be sure that you wear proper eye protection with this!
I have not tried this myself, so I can not say how would goggles fit beneath it, but I can guess that safety glasses would fit alright.
Balaclava/mask
One of the first associations that people have when they hear about the SWAT teams is the black balaclava that covers their faces.
It is absolutely crucial that the identity of SWAT members is protected and therefore you will rarely see a photo of a SWAT member without one.
This is also common with other special units across the world, because protecting the identity is crucial part of any mission especially when dealing with high risk missions.
The lives of SWAT team members would otherwise be greatly compromised.
Boots
You probably already have decent black boots, but in case that you do not, there is my pick.
The good thing about owning solid tactical boots is that they can be used in multiple loadouts and outfits, so you won't have to buy a new pair each time.
Also good boots are the essential part of airsoft, especially for skirmishes.
Chest rig
This chest rig is simply perfect, if I may say so myself.
Gloves
In case that you do not already own tactical gloves, there is a great pick.
Pads
Sometimes the uniform comes with integrated pads, but in this case it does not, so you will have to separately get pads and attach them to the knees.
Patches
The chest rig already has a patch on it, so I do not think you will need another one.
SWAT Special devices
Flashbangs
Flashbangs make lots of sense for this loadout because almost every high-risk scenarios begin with flashbangs. Flashbangs are capable of causing such shock to the nearby affected targets that temporal deafness is inevitable, but it also impairs the vision due to its flash effect.
Once the person is stunned, the senses do not play in their favor and barely any action can be consciously performed, providing the SWAT team with enough time to get in and clear the rooms.
In airsoft, we can use the airsoft version of flashbangs, the stun grenades also known as thunder Bs.
We can not mimic the stuff that impacts the senses because it would hurt players, but grenades that either cause high pitch sound can be used to take the attention off from the tactical points such as the doors and windows.
In other hand we can also use the grenades that explode and send the BBs towards all targets in the radius.
With this devices we can clear rooms in both skirmishes and CQB, as long as the fields allow their use.
Glowing sticks
Glowing sticks are awesome for low visibility games, often those played in the nights or poorly windowed buildings.
I think that glowing sticks do a nice job because you can illuminate the enemy position and reveal them or mark the rooms you have cleared with the team already, so the rest of the team knows that the room is enemy-free.
This would be a great idea if you can play in a team with disciplined team mates, otherwise it could give away your position and backfire.
Facts about SWAT teams in US
Back in the 80s, there were only approximately 3,000 SWAT raids in the United States, nowadays there are at least 80,000 SWAT raids per year.
SWAT teams utilize the technology and tools to its finest in order to gain the tactical advantage, so 65 percent of all their deployments begins with either a bettering ram, explosive device or by utilization of combat vehicles that hold enough horse power to pull out the entire wall block of a house.
Although they were created mostly for hostage and active-shooter scenarios, today they are mostly involved in a search for drugs in private homes.
Almost all SWAT members begin their careers as police officers.
All new recruits must complete between 15 to 30 weeks of training where they cover everything from the law to driving , leadership and tactical firearm use. However, this is yet a beginning because after this they are constantly tested for physical and cognitive abilities and there are many more tests to past in order to become and most importantly, remain in the SWAT teams.